There are many ways to 'do' SEO (Search Engine Optimisation) — some people leave SEO up to the professionals by hiring an outside agency or SEO specialist, and some people perform SEO themselves, learning in the process.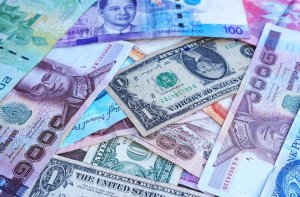 Throughout this article, we refer to 'paid SEO' as that performed by a company, agency, or individual that you have hired to perform SEO services, whereas we refer to 'free SEO' as that performed by yourself or "in-house", even if it includes limited use of SEO tools you have purchased.
So: when should you use free SEO, and when should you consider paying for SEO?
Free SEO
Consider sticking to free SEO when:
You're on a budget — if you find yourself sticking to a tight budget, then perhaps free SEO is your best bet. But consider how much you value your time; are you happy to spend the time learning SEO strategies,
You have ample time to spare — if you feel confident with the fundamentals of SEO, or you're happy putting in the hours to learn, and you feel that time is no constraint.
You've chosen keywords with low competition — if you aren't facing fierce competition for the main keywords you've chosen.
You know you'll value what you'll learn — some people, realising they aren't too knowledgeable in SEO matters, will "leave it to the experts" by opting for paid SEO, whereas others will recognise free SEO to be a valuable learning experience. While it's important to be familiar with the basics of SEO regardless of whether you choose to enlist paid outside help, there's no better way to learn than DIYing!
Paid SEO
There are many companies, agencies and organisations who offer SEO services. There are a multitude of large SEO agencies geared towards providing services to major businesses, and  there are smaller SEO agencies aimed at helping small businesses. Many web development companies offer SEO and SEM services, either alongside their web design and development solutions or as a separate, standalone service.
Additionally, many companies will offer SEO services at a reduced cost to not-for-profit groups, such as charities or religious and political organisations.
If you run a website and aspire towards success, you'll eventually need to learn the basics of SEO, and you'll no doubt find yourself considering paying for SEO, whether it's hiring an SEO agency or hiring a local professional.
Here are a few reasons you might want to opt for paid SEO:
You need results, quick — you need your website analysed, audited, optimised and a backlink campaign begun quickly. If time is of the essence, hiring an SEO professional is probably the way to go.
Your keywords are highly competitive — you're facing fierce competition for the main keywords you've chosen. The expertise brought to the table by a professional SEO agency is invaluable if you've opted for highly competitive keywords, for instance you're running www.football-shirts.com and you've picked "footie t-shirts" and "football shirts"!
Money is not a major concern — if you're not on a tight budget. Whilst there are cheap SEO services out there, money is money.
You're a medium to large business — in this case, you are likely to need the resources and expertise SEO agencies offer.
You have limited time — if you're in a hurry.
You want SEO 'help' to be always at hand — if you need to keep onto an SEO 'contact' for future advice and consultation.
You value the exposure — if any and all exposure helps. SEO agencies will be able to offer services such as paid listings, which will help increase your website's exposure. Further, they're usually able to help with campaigns to generate backlinks, and they might use your website in their online portfolio (a nice, free backlink with additional exposure) or elsewhere.
Some further things to consider
Before you decide to shell out for paid SEO, consider whether it's worth it. While the reasons given above may seem appealing, SEO can be expensive. While prices vary drastically based on location, website size, exact services required, or the type of company you pay, you might expect to pay anywhere from £50 to £5,000 per month ($75 to $6,500 • €60 to €5,600) or even more if you're a large business with major or additional requirements.
With so many free tools, guides, and information available to help you 'Do it Yourself', put serious consideration into whether or not you want to pay for search engine optimisation.
If you're a small business, blog, webshop, non-profit group, or a local business, in all likelihood you do not need paid SEO.
Further reading
Here are some useful links to help inform your free vs paid SEO decision, including information concerning pricing in the US, UK, Germany, Netherlands, and Austria. The majority of Europe's SEO agencies are based in the United Kingdom, and the rates for SEO and SEM services in the UK tend to reflect general European rates, although it varies from company to company.
Average SEO costs in the UK and how to decide what's right for you (UK) 

How much does SEO cost? (US) 

Was kostet SEO? (DE)

SEO-Kosten erklärt: Was kostet Suchmaschinenoptimierung in 2018? (DE)

Wat kost zoekmachine optimalisatie (SEO)? Prijzen en kosten (NL)

Wat kost SEO? Een vraag met vele antwoorden (NL)

Quanto costa fare SEO? (IT)